Tips For Moving With Children
Posted by Kati Tague on Tuesday, March 18, 2014 at 2:06 PM
By Kati Tague / March 18, 2014
Comment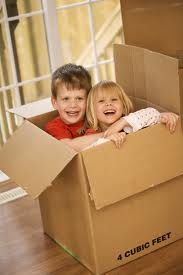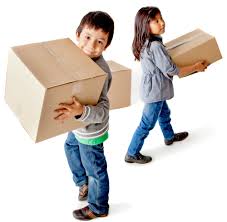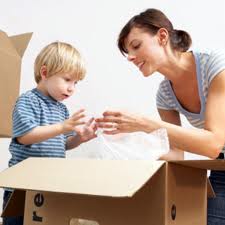 We are days away from spring, and the busiest season in real estate. While buying and/or selling a home can be exciting, the move can often be stressful. Especially if you have school aged children and your move falls during the school year. Here are a few tips to help make your move more successful and less stressful.
Before the Move
- Discuss it with your kids.
The best way to prepare them is to talk about it. Give them as many details as you can and answer their questions truthfully. A move is a big change and can be scary to a child. Try to be sensitive to them and their feelings, especially if they have a negative reaction.
-Allow them to be part of the process.
When you are house hunting ask for their input. Ask what they think about the house, what they like best about it, what room they think might be theirs, etc.. If your child is moving to a different school, let them be part of the search. Once you decide on a house, let them map out their new room.
During the Move
-Give them a job.
Make them feel like they are a part of the moving process by giving them a job to do. Let them label the boxes or draw pictures on them of what room they go in, watch a younger sibling or family pet, or even pick out paint colors for their new room. By invloving them in moving day activites they won't feel left out, and they will allow you to do everything you need to do.
-Make them feel special.
Moving day is busy and stressful and often kids can feel neglected and sad leaving a familar place for a new, unknown place. Take some time, maybe five minutes every hour, and interact with them. Take pictures, ask them their favorite memories of the old house, and what they are most excited about in the new house. This will not only help them to feel loved and ease their anxiety about the change, it will give you a short break, put things in perspective, and keep you from getting completely overwhelmed.
After the Move
-Get them involved.
Encourage your children to join groups, clubs, and sports teams at their new school. This will help them make new friends and feel more comfortable in their new environment. It is also important that you support them in what they are doing. Go to games, school plays, parent teacher conferences, etc..
Moving is tough on everyone, so be prepared for some ups and downs. Just be patient and stay positive!
Do you have any more great tips and tricks for moving with kids? Leave them below in the comment section, we would love to hear from you!