Professional Experience:
*Studied Communications/Public Relations at the University of Kentucky
*Children's Minister at St. Paul United Methodist Church, Louisville, KY, 2003-2010
*Director of Student Ministries at Revolution Church, Louisville, KY, 2010-2015
*Obtained Sales Associate License for Real Estate (GLAR), 2014
*Achieved the Accredited Buyers Representative Designation, 2015
*Achieved GLAR Education Achievement Award, 2019
Personal Biography:
I was born in Detroit, Michigan, in 1974.  My family relocated to St. Louis, Missouri, in 1981, where I was raised.  After graduating from High School, I convinced my parents to let me attend the University of Kentucky, where I studied Communications and became a Big Blue fan for life! I soon met my future husband, Jason- and Kentucky became my new home! After spending a few years in Knoxville, Tennessee, we settled in Louisville in 1998.  We quickly fell in love with Louisville, and found it the perfect place to raise our three children; Katelyn, Kelsey and Jack.  
We spent much of our time in our "early years" at our church, on the soccer fields, dance studios, field hockey fields, baseball diamonds, and visiting family in Missouri and Tennessee. My husband, Jason, is a Facilities Engineer/Manager with UPS for 20+ years.   I served as the Children's Minister at St. Paul United Methodist in Louisville for about 7 years.  In 2010, our Associate Pastor planted Revolution Church in Jeffersontown, and I followed shortly after, serving as Director of Student Ministries for almost 6 years.  In 2014, I decided the kids were old enough for me to finally follow my dreams and get my Real Estate license!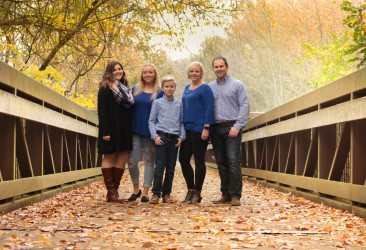 Our children are mostly "grown" now; Katelyn is a teacher with JCPS, Kelsey is studying Social Work at the University of Kentucky, and Jack is at Louisville Male High School.  When I am not showing properties to clients, preparing listing presentations, or studying up on market trends, I enjoy walking the dogs with Jason, working out, cooking, playing tennis, traveling and spending time with family and friends.
The most important thing when buying or selling a home, is finding a Realtor you can trust and easily communicate with.  I enjoy working with every client, and look forward to the relationship that develops throughout the process; from initial meeting, to the closing table, and beyond! Call me today, and let's get started finding your perfect home!