About Christine - Your First Choice Realtor
Extensive Real Estate Experience in the Louisville Area 
$40.5 Million in Sales | Over 310 Transactions 2007 - Present
Earned RE/MAX Hall of Fame Status
Certified Residential Specialist
Seniors Real Estate Specialist
Children's Miracle Network, Miracle Agent
2nd Generation Realtor | Daughter of Mary Jo Ridenour
BA from Stetson University | DeLand, FL
Pre-Real Estate Background
Real estate is my second career, originally starting out as a golf professional. After competing on the SBC Futures Tour, which at that time was the Developmental Tour of the LPGA, I eventually started working in the golf business, as an assistant golf professional at both Shawnee Golf Course and Seneca Golf Course in Louisville.  A Louisville native, I played golf at Assumption High School, and continued my golf career at Stetson University, a Division I school Florida.  Highlights of my golf career include winning the 1995 Women's Kentucky State Amateur tournament, the 2002 Kentucky Open, and I have fond memories competing in several national tournaments including the US Women's Amateur and the USGA National Public Links multiple times.  Most recently, I qualified for the 2022 US Senior Women's Open, which was the fulfillment of a lifetime goal of competing in a US Open.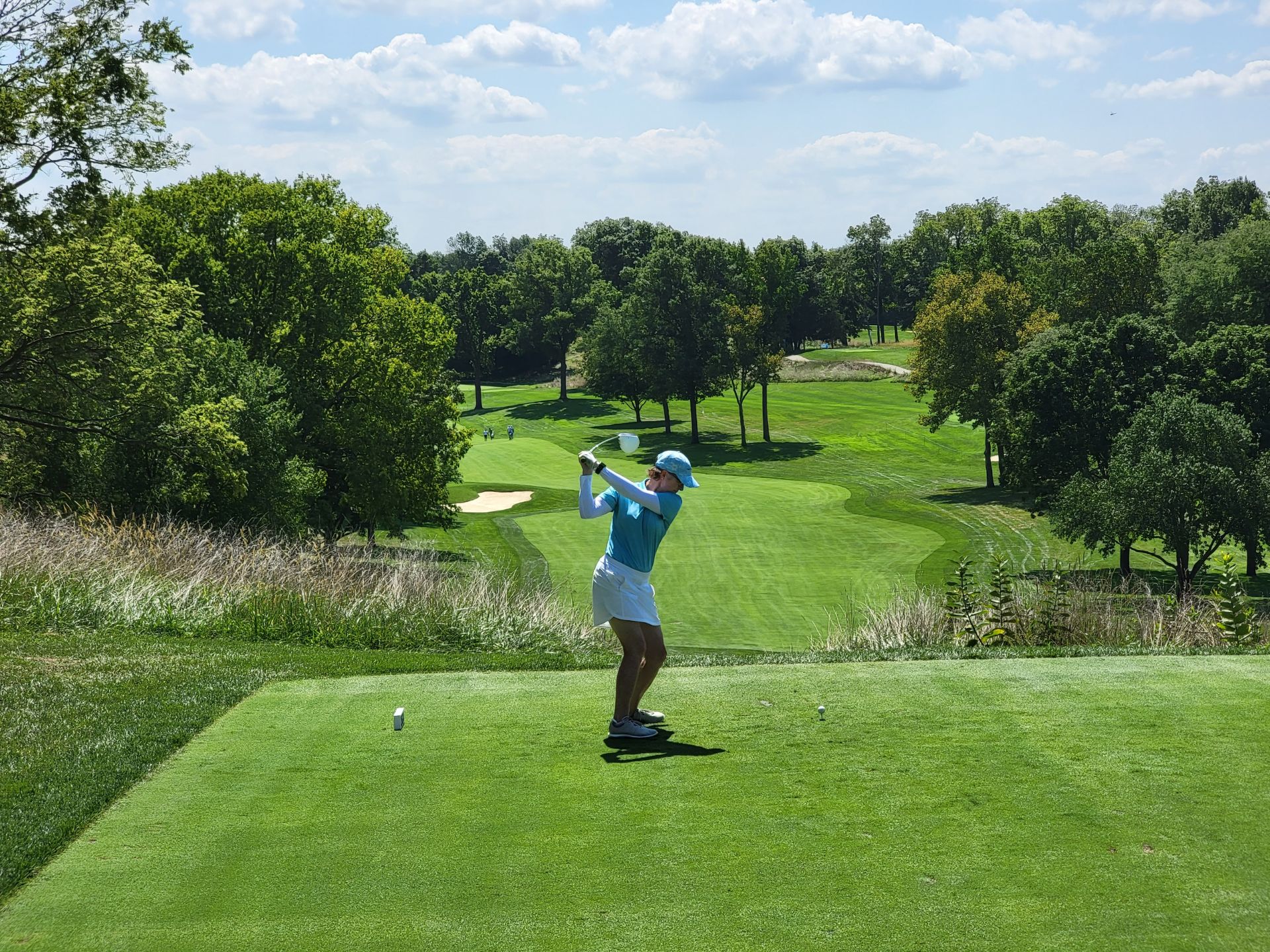 Personal and Family
My mom, Mary Jo Ridenour, was a licensed Realtor for 35+ years.  So I am proud to be a second generation Realtor.  Having grown up around the business, it seemed like a natural fit for me.  I enjoy the opportunities to represent buyers and sellers in what is normally the largest financial transaction of their lives. 
Married to my husband, Jerry, since 2013.  We are animal lovers and have a special place in our hearts for dogs.  Our last rescue dog, Bunker, passed away in January 2019.  He is missed everyday.  At some point, we will open our hearts and our home to another dog.  But for now, he remains the best dog ever in the history of the world.  Jerry and I are loyal U of L fans (Go Cards!) and reside in Graymoor-Devondale.
We enjoy travelling and have used U of L basketball tournaments (Nassau, Bahamas) and Bruce Springsteen concerts (Florida, New York City) as vacation opportunites.  We had a 13-day trip planned to Italy in Spring 2020, which was cancelled due to the pandemic.  It is still our goal to get to Italy one day!